ABOUT
Japan MA-T Industrial Association : Aims
MA-T® is a disinfecting and deodorizing system resulting from 17 years of research. In 2015, a joint research project with Osaka University showed that MA-T® is an "on-demand aqueous chlorine dioxide solution" that generates the required amount of aqueous radicals in the presence of target bacteria or viruses. It also demonstrated that the reaction can be controlled by varying the catalyst blending ratio.
MA-T®'s unfettered potential goes beyond disinfecting and deodorizing, with possible applications in a variety of fields, including infectious diseases and carbon neutrality. This is the first major technology platform initiated by Japan in a long time.
What is the best way to showcase MA-T®, which is full of promise? What should we do to deploy MA-T® technology not just in Japan but around the world, so it can prove useful in a variety of settings?
The Japan MA-T Industrial Association, an open innovation platform to improve the value of MA-T® and foster its take-up through collaboration of industry, government, and academia, and open to all, was set up with these in mind.
MA-T®'s potential waiting to be discovered
To date, 90 companies※ leading in their fields have joined the Japan MA-T Industrial Association. We provide MA-T® in advance to those who wish to become part of the association, and ask that they evaluate it themselves. We are extremely happy to see more members than initially expected, and see this as a sign of their positive view on MA-T®. Each of them has joined our open innovation initiative because they felt that MA-T® would prove useful in their particular area.To meet their expectations, we are building an environment where everyone can use MA-T® more freely and spread the word in an appropriate manner. The Japan MA-T Industrial Association not only provides research results and the latest news, but is building and operating a certification system and establishing standards via a working group and setting usage rules. Through collaboration among our members, and promoting the use of MA-T®, we would be delighted if 1+1 came to equal more than 2, reaching 3 or even 4 as new MA-T® creates new fields of endeavor.
※ As of September 30, 2022
Societal implementation to solve issues
Societal implementation initiatives are significant ways to advance the use of MA-T®. "Societal implementation" means activities that enable research results to be actually used in society, and are a major step forward in solving societal issues.
Currently, the entire world including Japan faces the threat of COVID-19. There are high hopes that MA-T® will be a major force in infection prevention.
Already, sample products using MA-T® are being provided to spectators at sports events such as pro baseball, J-League soccer, sumo wrestling, and entertainment such as concerts and plays. In addition, pilot tests are also being carried out at medical institutions and nursing facilities.
MA-T® had already been introduced as an alternative to alcohol and hypochlorous acid in aircraft, airports, hotels, and defense facilities before the onset of COVID-19. The societal implementation of MA-T® is set to accelerate in view of its prospects for playing a role in infection prevention.
Of course, we will share insights gleaned from the rollout with our members. The use of MA-T® will help resolve societal issues, with benefits for everyone. One mission of the Japan MA-T Industrial Association is to build such arrangements—useful for all people.
Using MA-T® to build a better society
「"Useful for all people" means social contribution. The fields that use MA-T®—infectious disease control, medical and new medicine development, food hygiene, agriculture and forestry, oxidized surface modification, and energy—are all useful for our health and building a sustainable environment. If societal issues can be solved through the use of MA-T®, this will contribute to enhancing national resilience and realizing the UN's Sustainable Development Goals (SDGs).
MWe want to build a better society with MA-T®. It is heartening to know that many people share these aspirations. We also hope that many more like-minded people will come on board in the future.
We at the Japan MA-T Industrial Association look forward to your ongoing guidance and encouragement.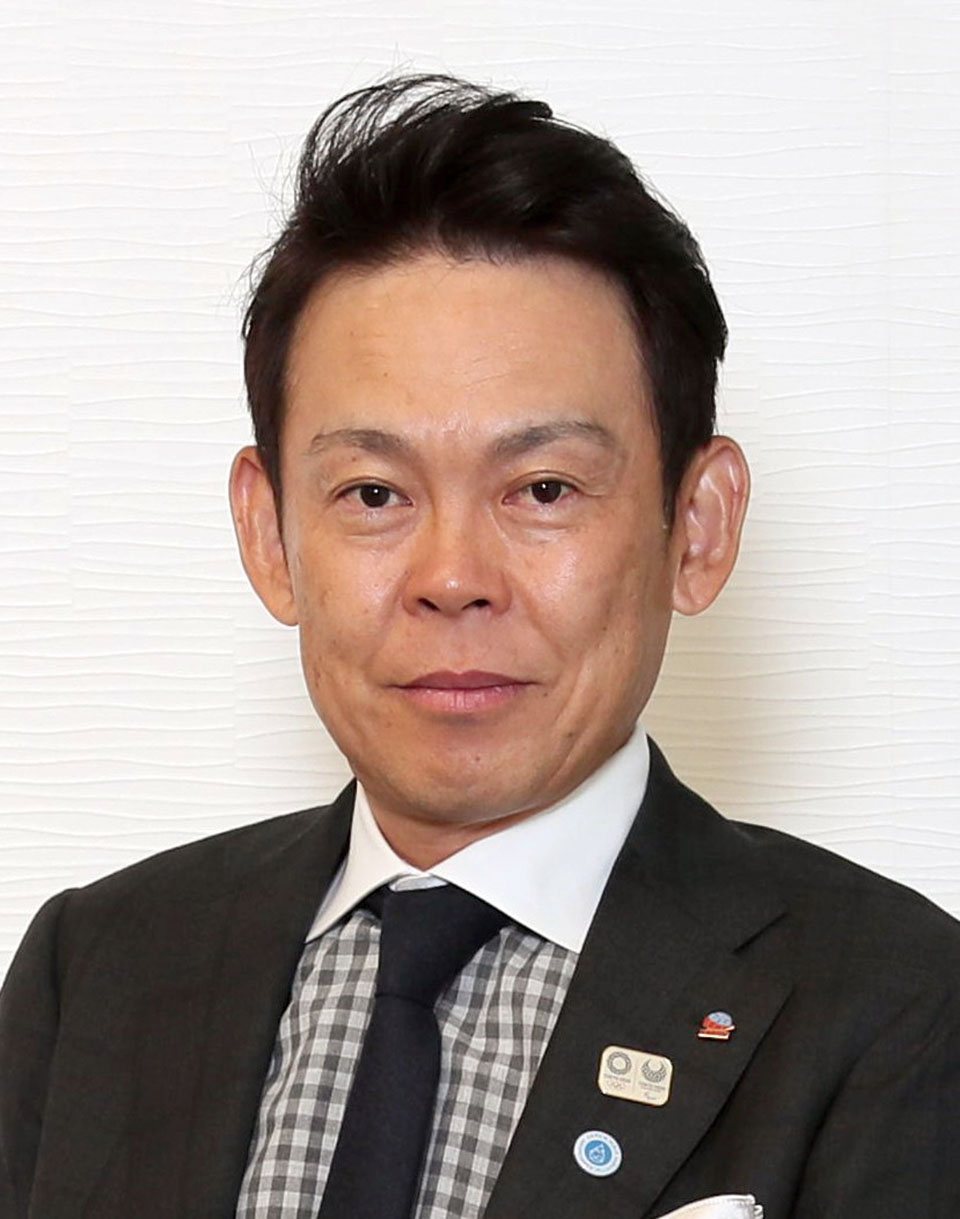 Chairman of the Japan MA-T Industrial Association
(President & Representative Director of Earth Corporation)
Katsunori Kawabata
From infectious disease control to industrial creation with MA-T®
MA-T®, born in Japan, is expected to have a wide range of applications in energy, life sciences, medicine, and materials development, including countermeasures against infectious diseases such as epidemic viruses.
The Japan MA-T️ Industry Association will serve as a platform for MA-T® utilization, and will strive to create the MA-T® industry and promote the economic activities of its member companies by promoting open innovation in order to popularize and enhance the value of MA-T®. We look forward to welcoming companies that agree with our vision to become a member of MA-T®.
Business areas
Due to the wide-ranging potential of MA-T®, the Japan MA-T Industrial Association covers six business areas.
Outlook
The Japan MA-T Industrial Association's main activities are initiatives toward the societal implementation of MA-T®.
We aim at open innovation with a nationwide approach to solve societal issues on a global scale.
Nationwide systems (industry-government-academia collaboration)
We will build MA-T® infrastructure through collaboration between our various arms: Japan MA-T Industrial Association (industry), MA-T Industry Creation Strategy Council (government), and MA-T Society (academia; to be established).
Societal implementation phase
Societal implementation of MA-T® will have to go through several phases. The figure on the right shows the status quo of MA-T® and future developments in graphical form. Progress in each of the six fields we cover differs, and further initiatives will be required aimed at full-scale societal implementation.